Draussen Spielen. Unisex Langarm Shirt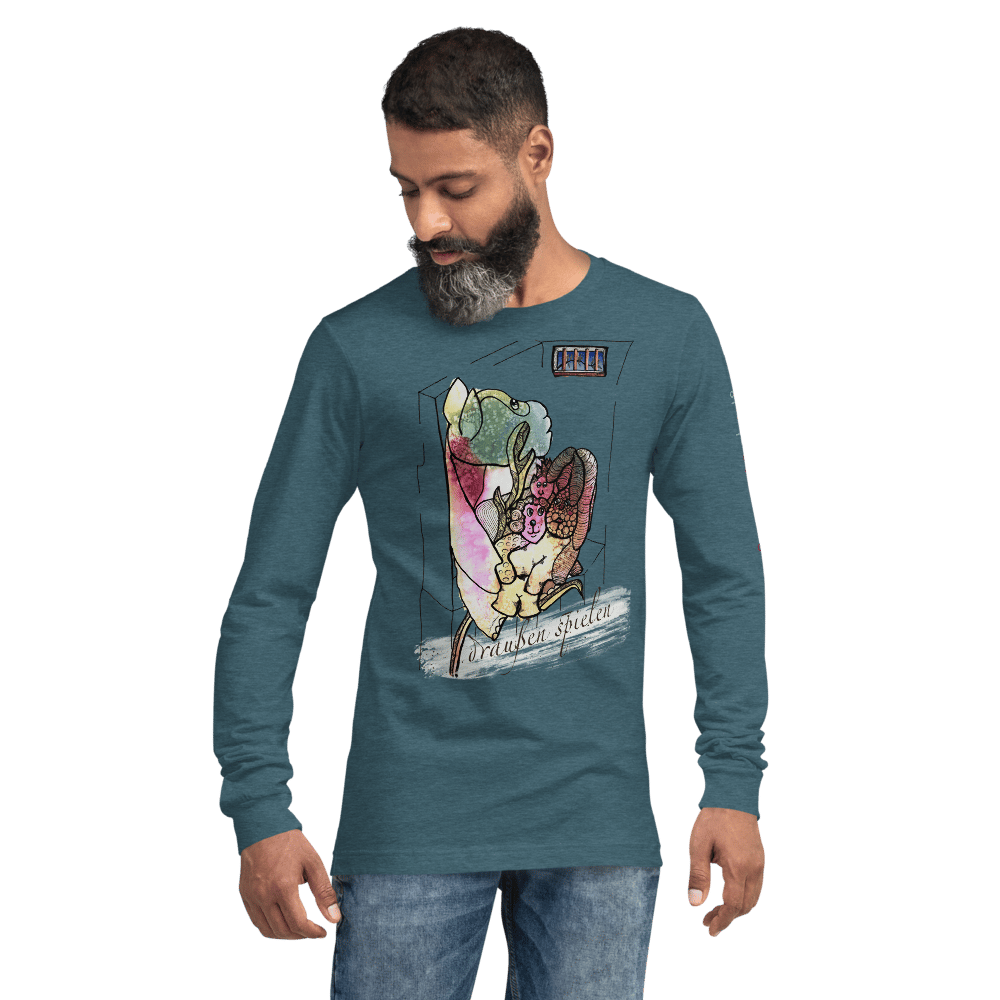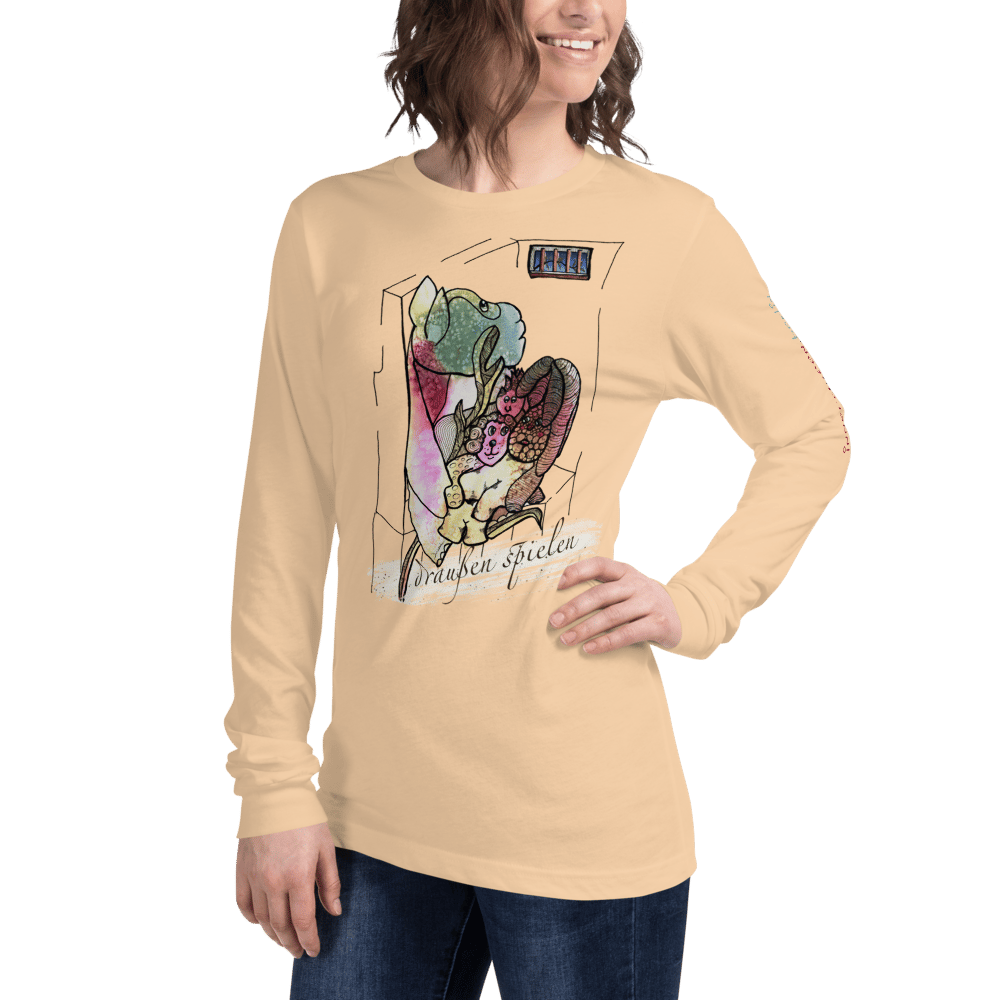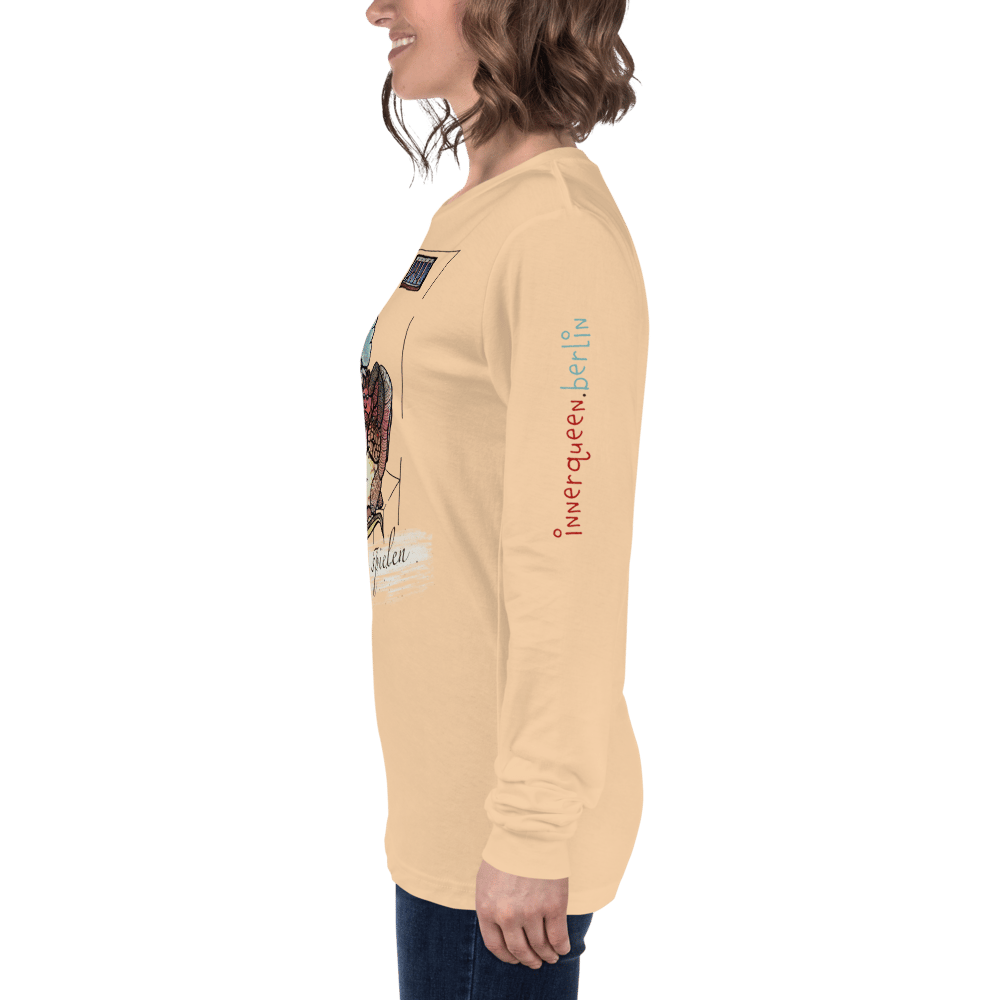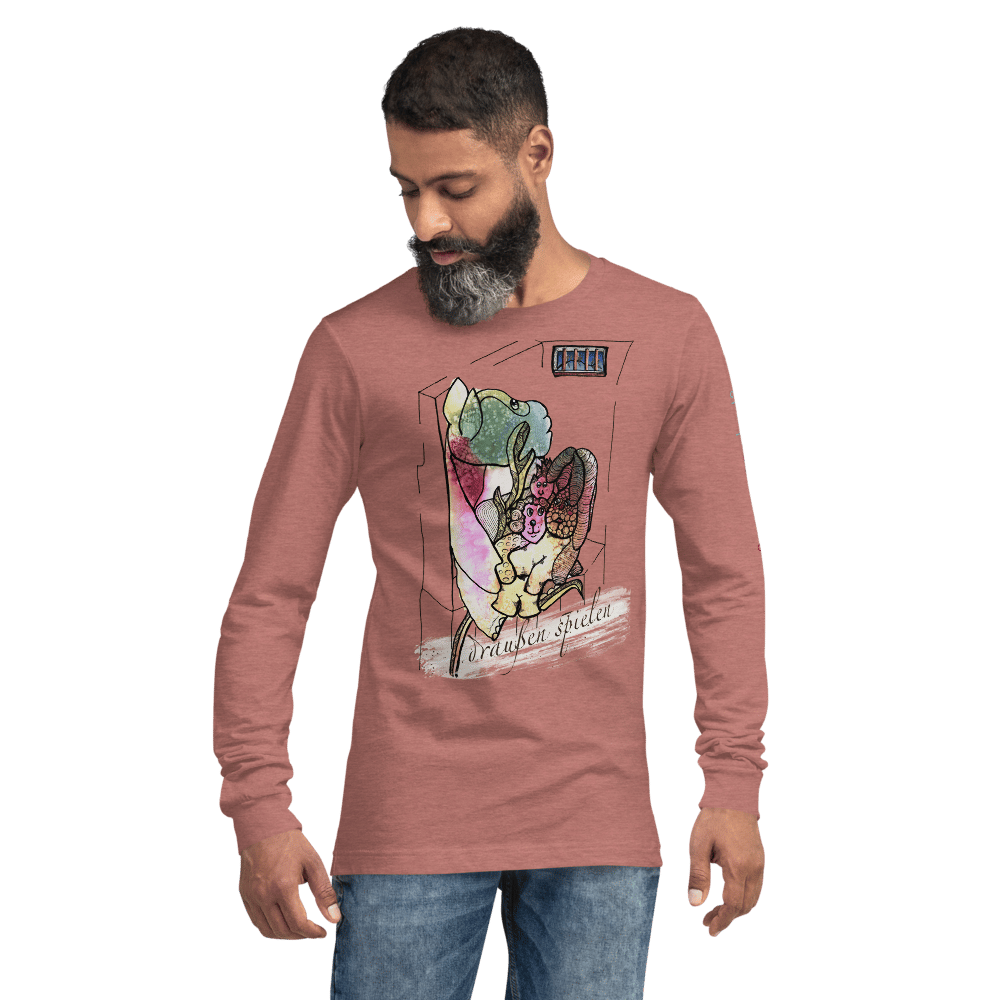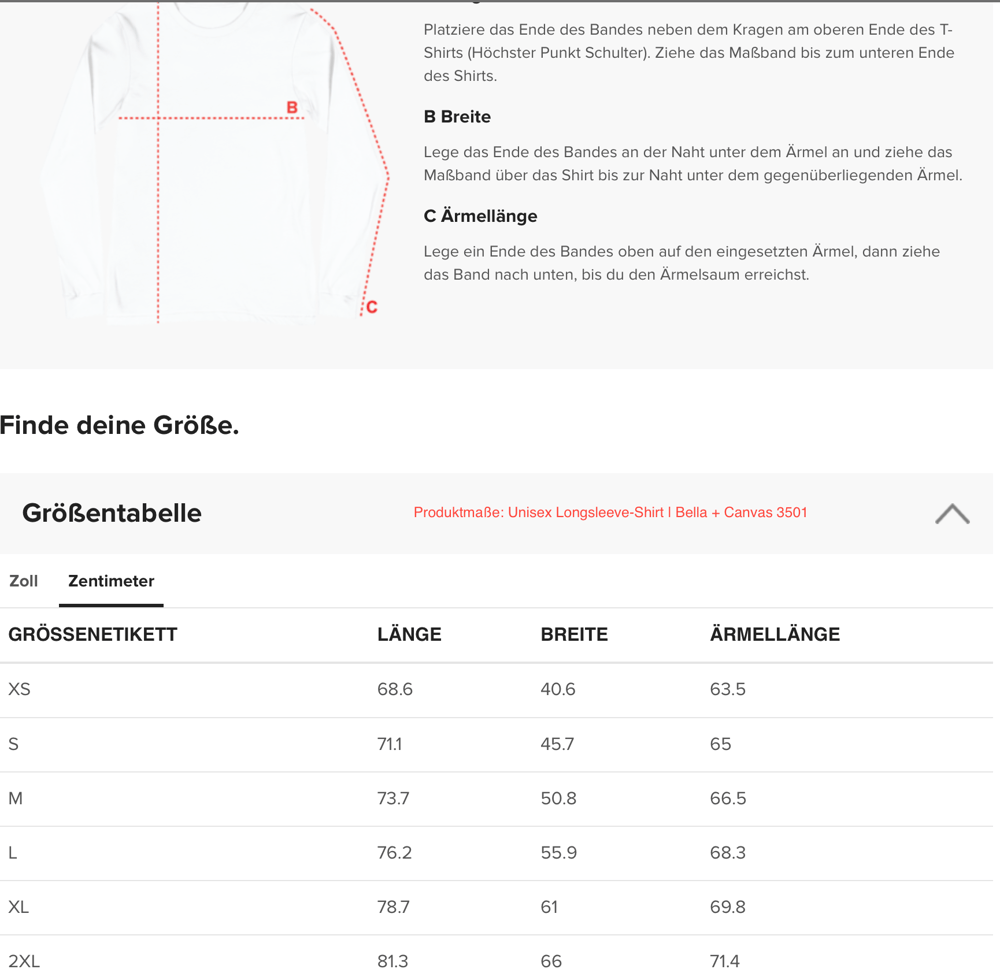 Bereichern Sie Ihre Garderobe mit einem vielseitigen Langarm-T-Shirt. Kombiniere es für einen lässigen Look mit deiner Lieblingsjeans und kombiniere es mit einem Hemd mit Knöpfen, einem Hoodie mit Reißverschluss oder einer schicken Jacke. Kombinieren Sie es mit formellen Hosen oder Chinos, um einen professionelleren Look zu erzielen. Druck auf Vorderseite und linkem Arm. Motiv & Design by Jo Lenz.
• 100 % gekämmte und ringgesponnene Baumwolle
• Melierte Farben sind 52 % gekämmte und ringgesponnene Baumwolle, 48 % Polyester
• Athletic Heather besteht zu 90 % aus gekämmter und ringgesponnener Baumwolle, 10 % Polyester
• Stoffgewicht: 4,2 oz/yd² (142,4 g/m²)
• 32 Singles
• Normale Passform
• Seitennahtkonstruktion
• Rundhalsausschnitt
• Umschlaggenähter Kragen
• 5 cm gerippte Bündchen
Enrich your wardrobe with a versatile long sleeve tee. For a casual look, combine it with your favorite jeans, and layer it with a button-up shirt, a zip-up hoodie, or a snazzy jacket. Dress it up with formal trousers or chinos to achieve a more professional look.
• 100% combed and ring-spun cotton
• Heather colors are 52% combed and ring-spun cotton, 48% polyester
• Athletic Heather is 90% combed and ring-spun cotton, 10% polyester
• Fabric weight: 4.2 oz/yd² (142.4 g/m²)
• 32 singles
• Regular fit
• Side-seamed construction
• Crew neck
• Cover-stitched collar
• 2″ (5 cm) ribbed cuffs