Queen BumbleBee - Noch brumm ich Enamel Mug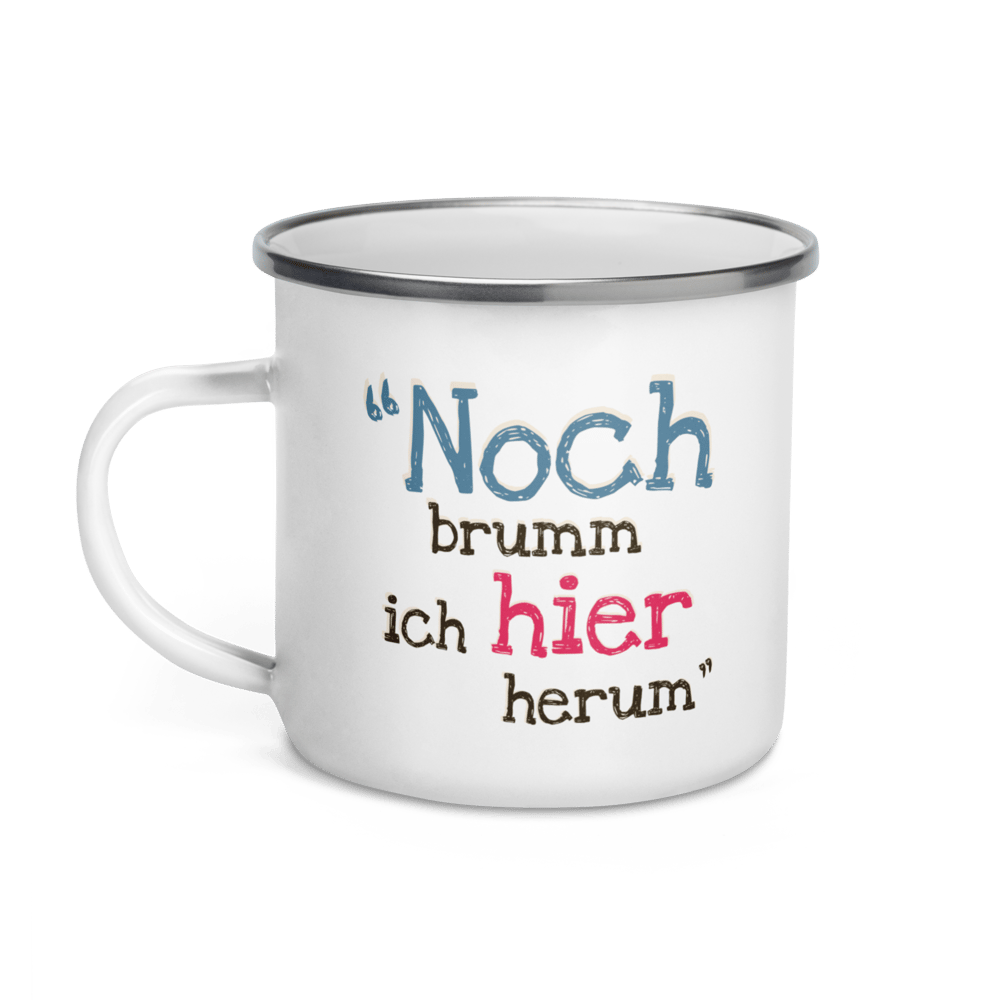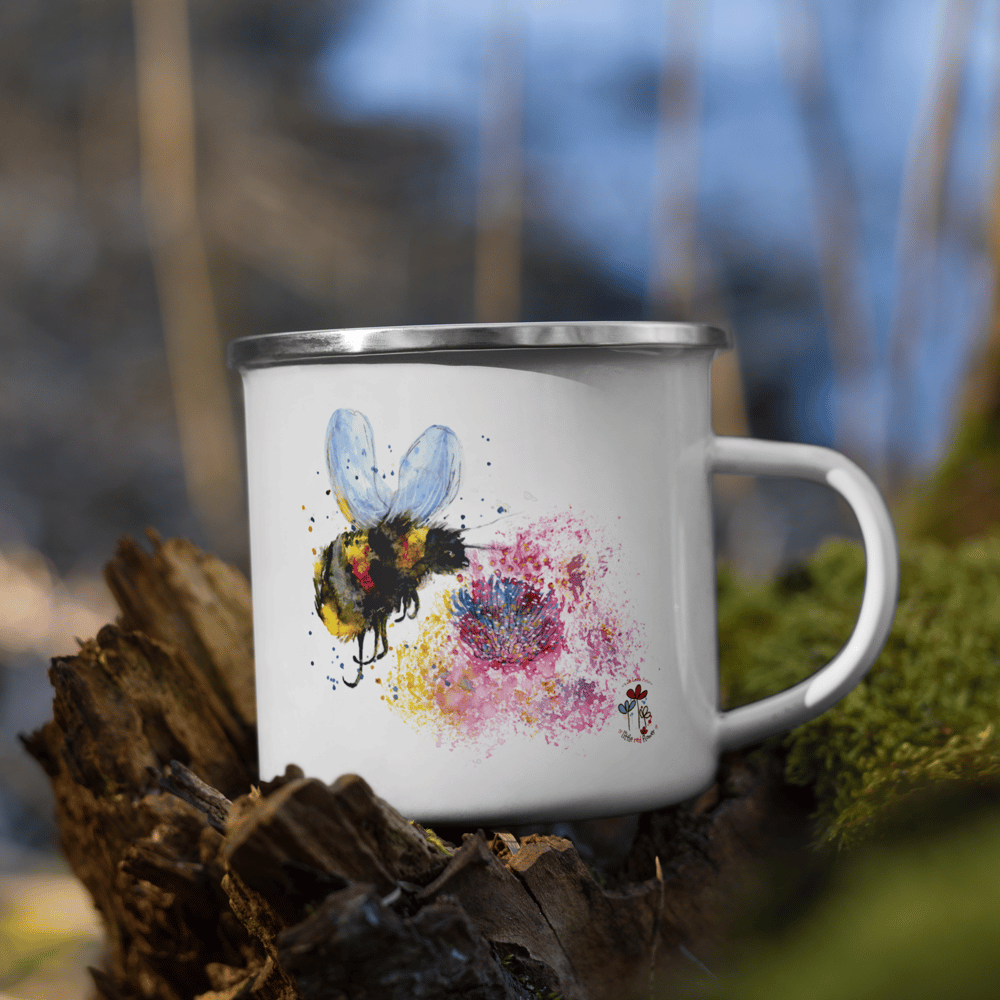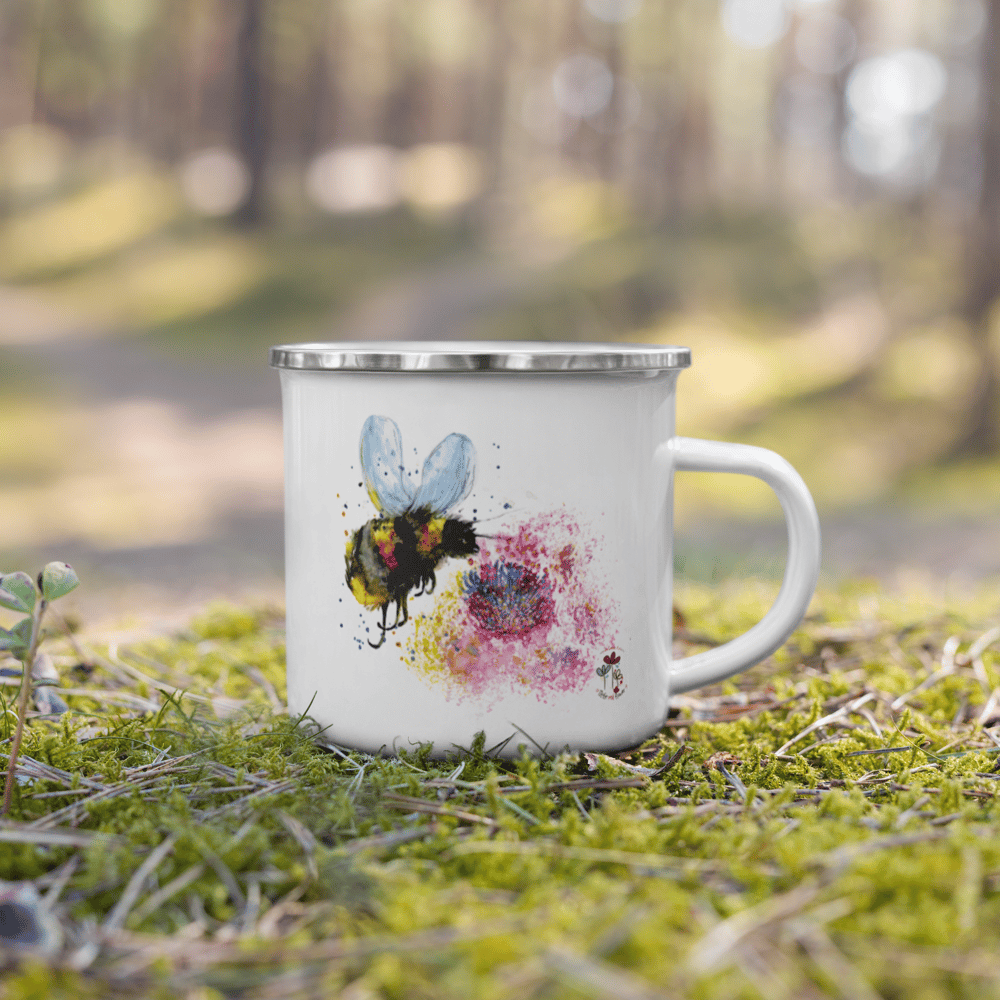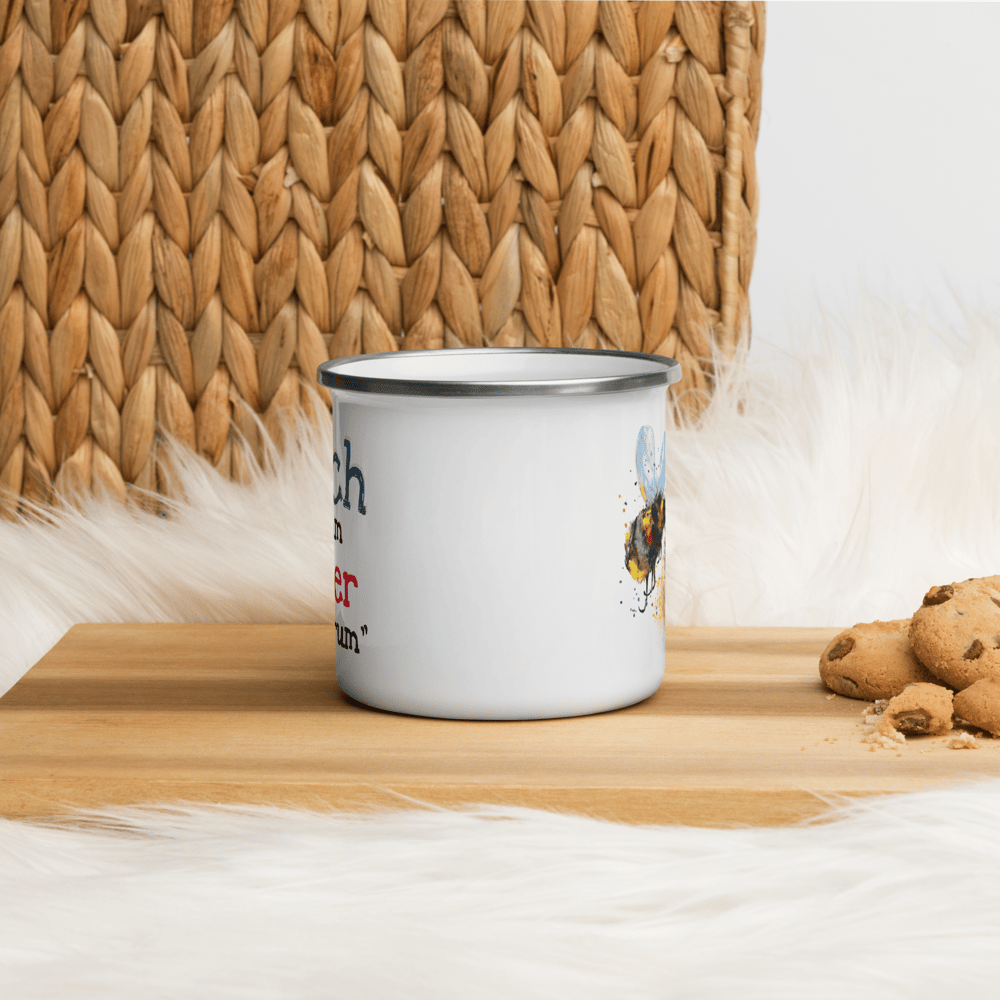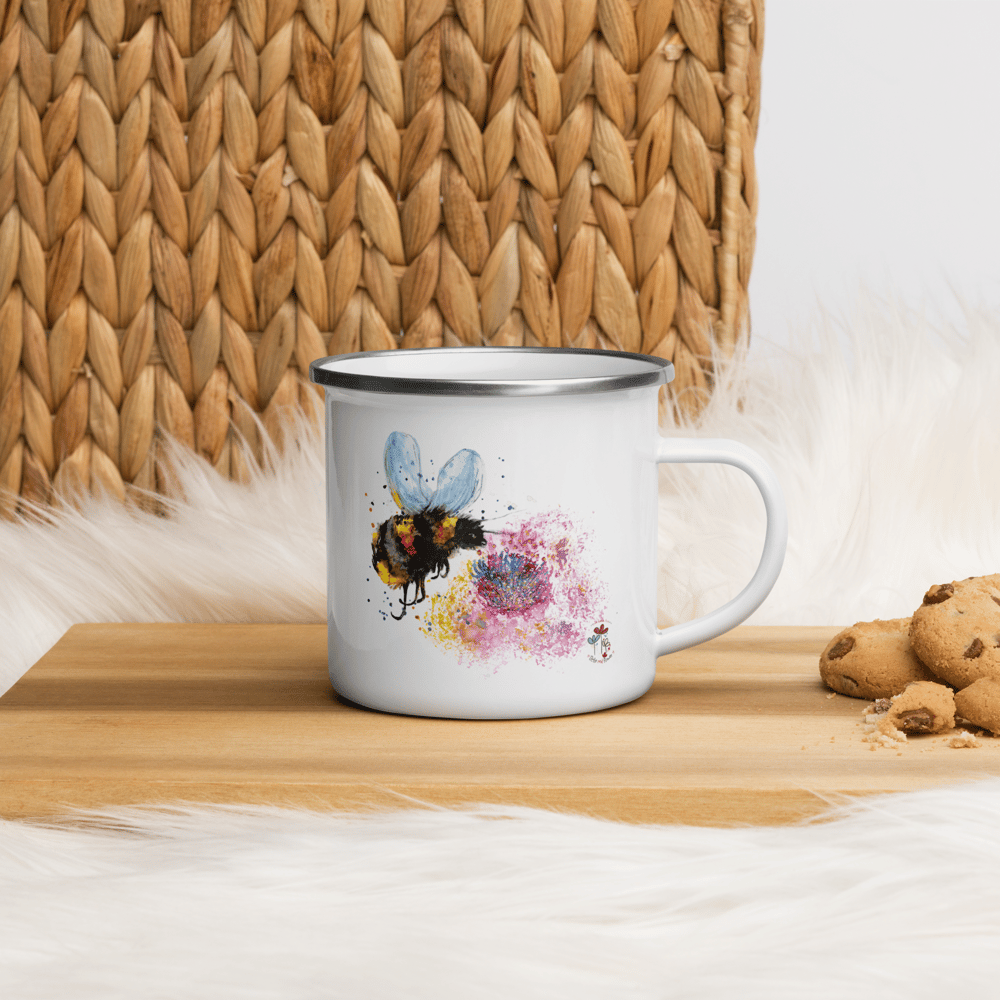 Noch brummen sie, die Königinnen des Frühlings. Statement Druck. Motiv & Design by Jo Lenz für die "Little Red Flower Collection".
Jeder glückliche Camper braucht eine einzigartige Camper-Tasse. Sie ist leicht, langlebig und multifunktional. Fürs Lieblingsgetränk oder eine warme Mahlzeit. Für einen einfachen Zugriff auf einer Wanderung, einfach an Tasche oder Rucksack befestigen.
• Material: Emaille
• Abmessungen: Höhe 3,14″ (8 cm), Durchmesser 3,25″ (8,25 cm)
• Weiße Beschichtung mit silbernem Rand
• Nur Handwäsche!
Achtung! Erhitzen Sie keine Flüssigkeiten oder Speisen direkt im Becher – dies kann die Beschichtung beschädigen.
++++++++++++++++++++++++++++
Every happy camper needs a unique camper mug. It's lightweight, durable and multifunctional. Use it for your favorite beverage or a hot meal, and attach it to your bag for easy access on a hike.
• Material: Enamel
• Dimensions: height 3.14″ (8 cm), diameter 3.25″(8.25 cm)
• White coating with a silver rim
• Hand-wash only
• Blank product sourced from China
Attention! Don't heat liquids or food directly in the mug—it can damage the coating.